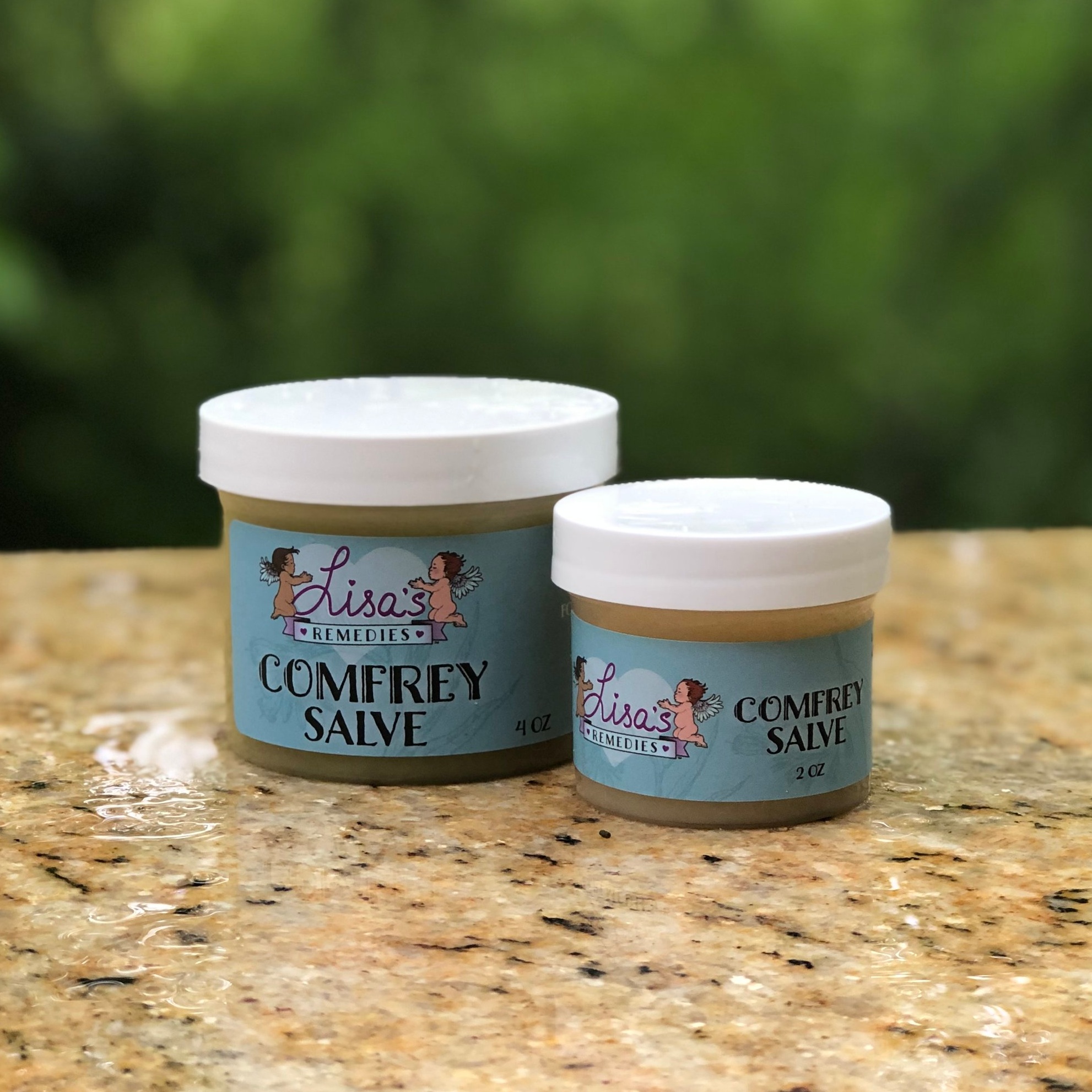 Comfrey Salve
This is the best stuff I've ever used for healing up the sore nipples that some women get when getting started with lactation. It is also super to help heal almost any red, dry skin irritation: sunburn, diaper rash, psoriasis, bed sores, sore baby bottoms, even the itch of poison ivy and bug bites. A little goes a long way. It is made from fresh comfrey leaves, vegetable oil and a tiny bit of vitamin E to keep it fresh. Some herbalists feel that comfrey should not be used on the skin for longer than a few weeks. But usually a few days of treatment is all that you should ever need.
Contains: Fresh Comfrey Leaves, Vegetable Oil, Beeswax, Paraffin, Vitamin E
Available in 2, and 4 oz. plastic jars.